---
Failure: Systems at their Limit is a student-run conference organized by first-year MA students in the Media Studies program at Concordia University in Tio'tia:ke/Montreal.

---
Our Conference Committee


These are some of the wonderful people who have worked hard to make this conference a reality.


Ana Bilokin

Ana Bilokin (they/she) is a multimedia artist and MA student in the Media Studies program at Concordia University where they are working on a research-creation thesis exploring the social and embodied implications of counter-mapping human-nonhuman relationships in urban green spaces. In dialogue with their academic work they also use the creative mediums of embroidery, tattoo and tarot as portals and junctures for exploring questions around connectivity.

Justin Roberts

Justin Roberts (he/they) is a writer, twitch streamer, and MA candidate in Media Studies at Concordia University. His research interests center around queer identity, roleplay, and community in videogames; specifically observing the ways queer fan appropriation of online multiplayer games can inform transgressive queer play. You can also find him being an absolute mess on Twitch, under the username Auraculum.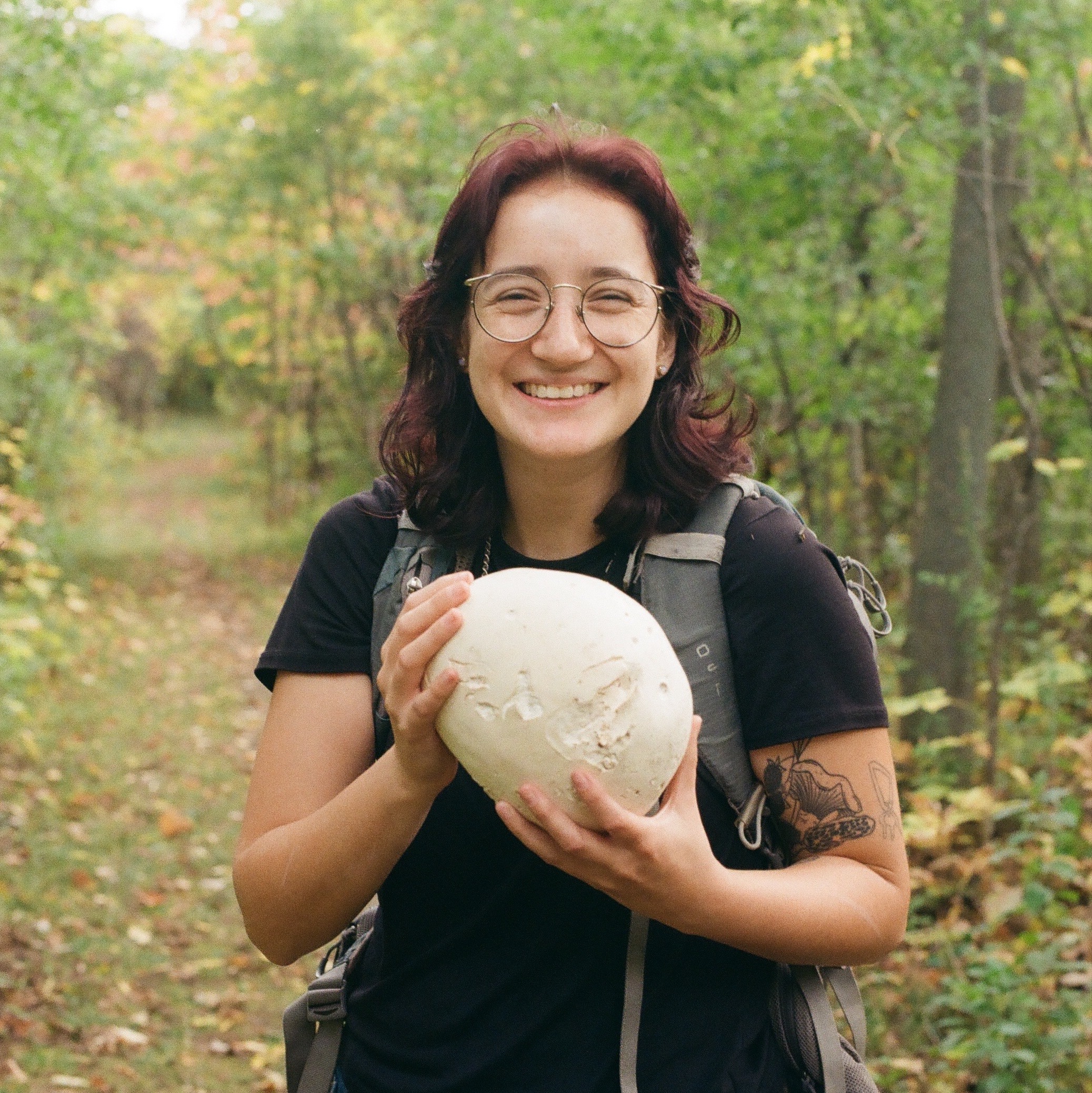 Cori Volfson
Cori Volfson (she/her) is a MA Student in Media Studies at Concordia University in Tiohtià:ke (Montreal). Her research interests include; Food Studies, Media Studies, Technology, Affect Theory and Critical Disability Studies. Her research focuses on the role media and technology play in food systems with a focus on meat consumption. She is also a passionate advocate for sovereign food systems in her community and an amateur mycologist.
Hana Woodbridge

Hana Woodbridge is a first year MA Media Studies student in Concordia's Department of Communication Studies in Tiohtia:ke/Montreal. Her graduate research centres the St. Lawrence River, multispecies studies, and ecopoetry. Hana's master's research is supported by SSHRC's Joseph-Armand Bombardier Canada Graduate Scholarship and Concordia University's Special Entrance Scholarship.
---